NO-BORDER BASE: BASE WITHOUT BORDER!
We visited during the weekend Bazaar without frontiers held in Ljubljana in the very center of the city. Of course, he attracted us some knit and crocheted works that were exposed there. Heclean mandale, flakes, carpets, knitted scarves, caps, dolls ... Everything is made with immense care and precision. Around the tables of women of various ages and nationalities who knit, chatter, talk ...
After we heard the whole story about the project, our enthusiasm was not over.
One of the Barefoot Bazara contributors described how this wonderful initiative came about, who implemented it and what their goal was.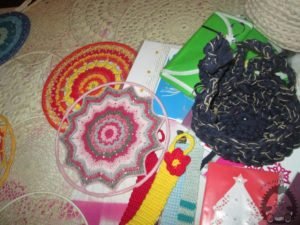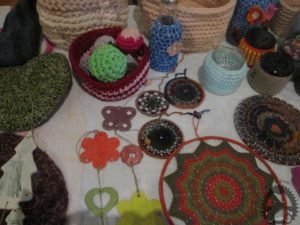 "In autumn-winter 2015. a large number of refugees from different parts of the world began to come to Slovenia - while most of them went to other European countries, some decided to stay here and try to start a new life and have applied for asylum. Among them, there were also a number of women with their families who were excluded in all activities, organized for refugees (they had to worry about children, were pregnant, activities and facilities were not useful, interesting for women). So in the spring of 2016. formed a group of women (some feminists, some humanitarians, some simply curious) who decided to focus activities specifically for women and children from the asylum seekers' shelter with the idea of ​​empowering women. We wanted to become refugee women an equal member of society, find friends, community, learn language and new skills. But we also thought we could learn a lot from them, not victims or oppressed, but strong and brave individuals who know what they want. We met at a large table at Rog Center Social Center (activist area in the center of Ljubljana, in the former bicycle factory Rog) and began talking, boiling, drinking black tea, fixing bicycles and driving them, and we went both to the sea and to each other visiting. When autumn came, we started to shine: baskets, purses, bottles and glasses, carpets, scarves and bracelets. In addition, we played kids, and we chopped tea and talked about the institutional racism of migration policy, poor living conditions in asylum seekers' acceptances, deportations, slow procedures, inaccessibility of public transport, poverty, and housing and job search difficulties. In addition, we ate (many!) And learned one another in our different languages ​​(Kurdish, Arabic, Slovenian, English, Farsi, French, Tigrinya, Russian, Pasha). We talked and talked about emancipating women, pirating, smoking cigarettes, music, motherhood, strength and courage. As we talked and mingled, we did a lot of things, so we decided to make a Bazar without borders: an open door event for all newcomers who could buy the asylum seeker's manual work and support their efforts for a new life in the community. "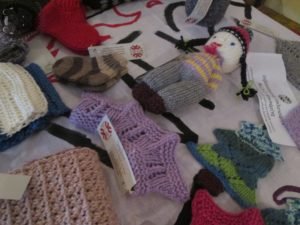 Read more articles on our home page news.