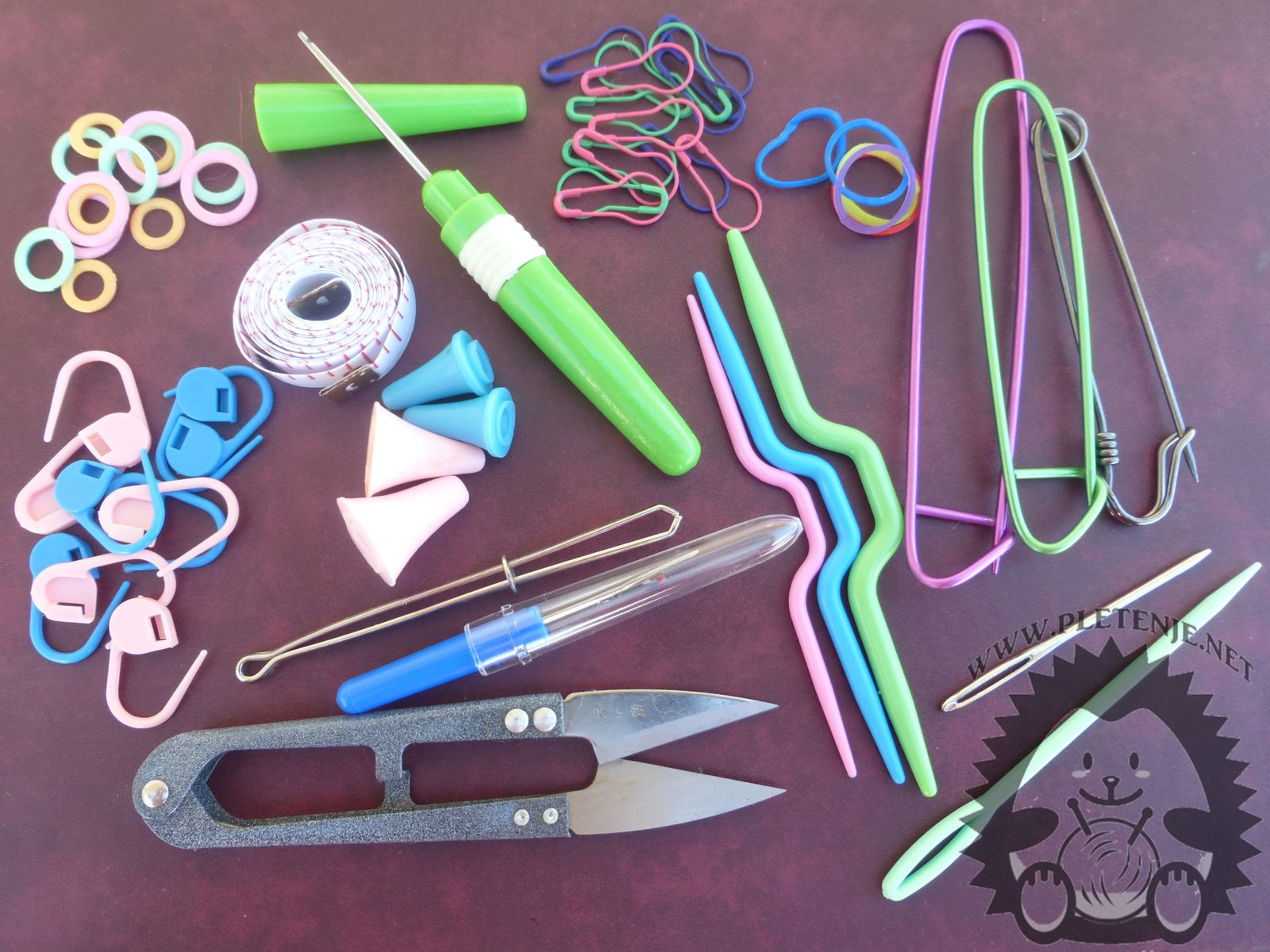 Accessories for knitting and jerking
If we decide to make a few more demanding items than needles and wool, we will need a few more things that can greatly facilitate our work. In many places sold all additional knitting accessories and ironing in the kit.
Sewing needles - It is necessary to connect two parts of the object. It is necessary to have a large enough eye to allow the thread of various thicknesses to pass through it.
Measuring tape - Every garment is done by measure. Whether we use the volume of the waist, the volume of the head, the length of the hand ... It is always necessary to measure something, we measure ...
a ruler - We use smaller samples, for example, when testing the sample elasticity.
Needles for pattern making braids - We need to put a part of the eye on the side, and most often have a flap in the middle so as not to drop the eyes.
Scissors - we use to cut threads.
Needle stitches for pins - we use the knitting line to keep our eyebrows away from the needle.
The windshield wrist holder - Holds unplugged eyes
Brackets - we use when working in multiple colors so that we will not intermingle.
Needles with a hook - We use it to raise the dropped eye.
Row Counters - how all the patterns are made in a repeating pattern with a row counter is much easier to follow the pattern.
Hex ring - When cutting a certain lace ring is an indispensable part of the accessories.
Marker for marking – very useful when circular knitting to make it easier to recognize the end of the circle.
Pins for pins – we use them for disposing of needles and other accessories for work.
Subscribe to our Youtube channel and see our video instructions.