New handicraft portal - eurosuvenir
As you are able to get acquainted with our various techniques of knitting and knitting on our portal, and deepen your knowledge, we have decided to present you the places where your work can be offered for sale. You've certainly been able to do a lot. For those skilled craftsmen who do this every day and have the ambition to turn your hobby into a job we will present a portal (eurosuvenir.com) where you can offer your knit and helium products for sale. Its owners have described it as follows: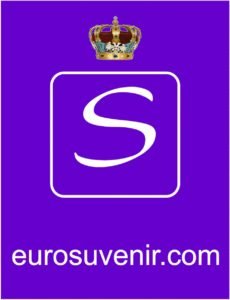 It is currently developing a new portal that brings together all the people in the world who are dealing with handicrafts and enjoying their work. The goal of the portal is to promote all kinds of handicrafts in the world, we want to preserve the values ​​of all these crafts. We have very good cooperation with Russia, we want all the products on the site to be seen both in the whole Balkans and Russia.
On the site we have a variety of product categories, of course there is the category of knitting and knitting where our clients can present their work in the best possible way such as: a photo that will allow all visitors to see what the product looks like, the material, the client has the possibility he describes his work in the way he wants, along with the price to quote.
Our idea is to help all these people to be seen, to preserve crafts and traditions from oblivion, to make hobbies something that the whole family can live, which will ultimately benefit the entire community.
We regularly follow the fair and when we are able to visit and record all the details and present it on our portal.
That is why we invite all people who are gifted to show their gift and handicrafts all over the world through our portal. We look forward to your success.
The portal's address www.eurosuvenir.com
You have a special portal
Category "Heklanje"
http://www.eurosuvenir.com/sr/catalog-category/157
Category "Knitting"
http://www.eurosuvenir.com/sr/catalog-category/295
Read more articles on our home page news.